what an excellent day for excessism.
welcome to the viewing room.
semagdnim
02.10.2022 – 31.12.2022 · zoya museum · modra
Dealing with the exploration of visual memory, in his landscapes Peter Cvik develops psychological topographies that construct the memory of place over time through painterly movement and depth.
"Semagdnim" features several new and monumental works created specifically for the light-flooded and awe-inspiring space of Zoya museum. This is Peter Cvik' first solo show in a private museum.
Inspired by travel, relocation and his immediate environment, the artist begins his painterly process with minimal graphic lines that structure the canvas for his landscapes. They are reminiscent of architectural or industrial structures from the artist's memory. He then layers washes of colour and clean-edged shapes throughout his painting process, developing psychological topographies that unfold over time and mimic the layering of visual memory through lived experience. Cvik invites us into another dimension of his thoughts while also offering small references to his approach to space and movement.
Observing Peter's paintings is akin to entering a mind-game based on each individual viewer's own memories and perception of the landscape. The paintings evoke a sense of disorientation and invite viewers into a continuum of motion in space-time, a motion and change that is felt not only in terms of the picture plane and it's layering. Cvik simultaneously creates and destroys the illusion of depth through various layering processes and techniques, ultimately referring back to the flatness of the canvas.
The exhibition "Semagdnim" will take place from October 2nd to December 31st 2022 in Zoya Museum. It was organized by Prime Cut Contemporary Culture, who represent Peter Cvik in this endeavour, and curated by the Vienna-based art professional Mia Legenstein.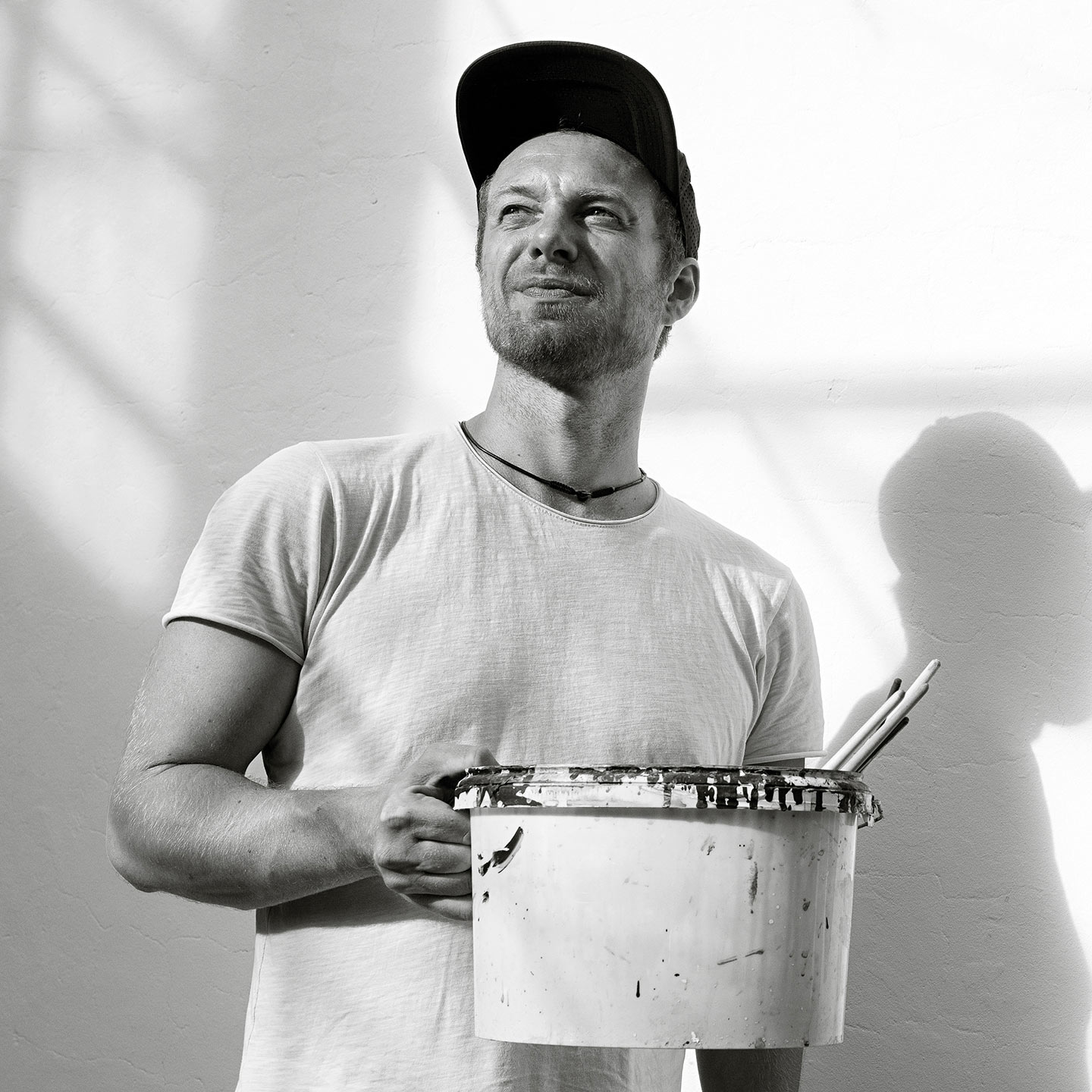 (b. 1985, Bratislava/SK) completed his PhD in painting at the Academy of Arts in Bratislava, where he lives and works. He has exhibited widely and internationally in solo shows, with his most recent show "Sand and Dust" (2022) concluding a residency with the Slovak Institute in Jerusalem, Israel. Works by Cvik are furthermore placed in several major collections, among them Strabag Collection (Vienna), Robert Runták Collection and Benetton Collection.
interested? how can we help you?